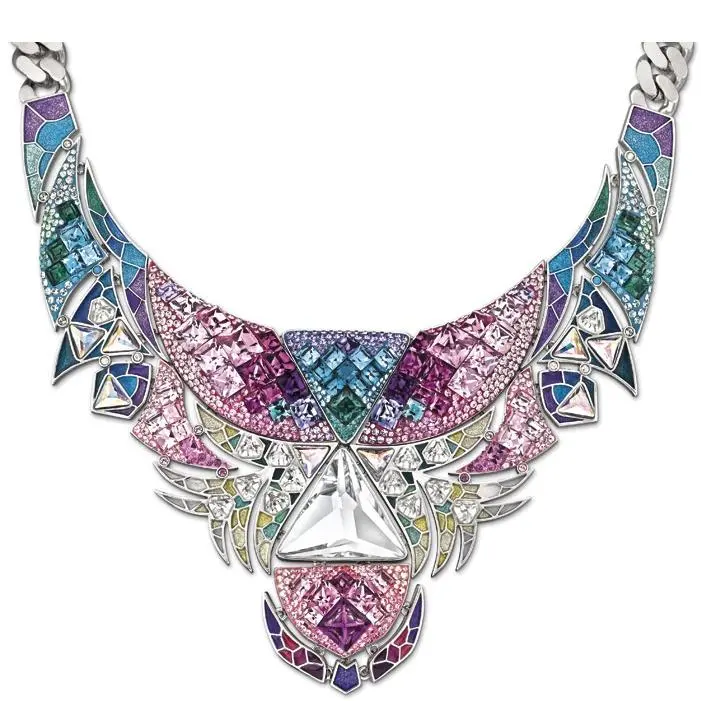 Tropical Glow Swarovski Elements
When creating a new collection of jewelry, Swarovski drew inspiration from the colorful and colorful world of flora and fauna of South America. Hence the name was born - "Tropical Paradise" (from the English. "Tropical Paradise").
In their jewelry, Swarovski experiment with combinations of colors and materials, such as leather, chains made of various metals, resin, scoubida (thin flexible plastic cords) and cotton cords.
You can find yourself in Rio de Janeiro, where the colorful carnival rules, visit the Amazon rainforest, and then plunge into the glamorous life of Acapulco - all this thanks to the rich colors in which the rings and pendants of "Tropical Paradise" are made: all kinds of shades of green, fuchsia and turquoise evoke exotic extravagance. Even the crystals themselves, sparkling with every facet, go through amazing metamorphoses, recreating the forms of insects, birds and flowers.
Natalie Colin, Creative Director of Swarovski Jewelery, explained: "I was greatly influenced by my travels to Brazil and Mexico, where I discovered a fresh source of creative energy and positivity. The new collection reflects the brightness and optimism of those places, as opposed to the melancholy that prevails in European countries."