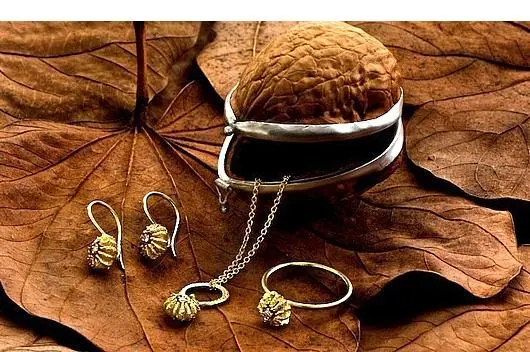 Noga Goldstein launches "Hidden Seeds" collection
Noga Goldstein showcased her new Hidden Seeds Collection at The Jewelery Show London. With her outstanding design, talent and vision, Nogu has managed to create exquisite jewelery inspired by Mother Nature.
Collection items are made of 18 carat gold, diamonds and precious stones.
In his studio, Noga transforms gold into small pieces of jewelry, each of which is based on the same symbol of all living things - a seed that reflects the unity of man and nature.
Noga prides itself on its original design and craftsmanship in jewelry making. The Hidden Seeds collection aims to capture the hearts of people who are ready to go beyond fashion trends and simply fall in love with the design of timeless beauty.