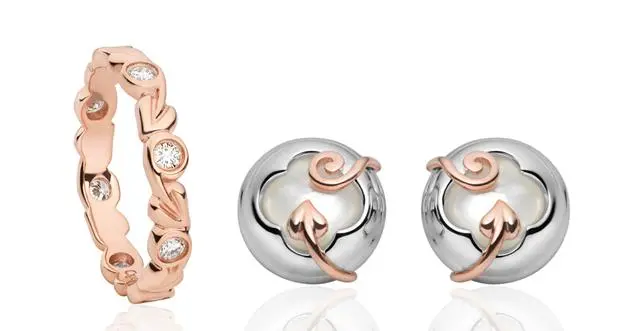 Clogau presented the autumn-winter collection at the Jewelery Show London
Clogau showcased its new jewelry collection for the first time at the show Jewelery Show London 11 and 12 June. Inspired by the Royal Family and created in partnership with Historic Royal Palaces, the jewelry series features silver and rose gold pieces with extraordinarily beautiful mother-of-pearl inlays.
To celebrate the birth of the Duke and Duchess of Cambridge's first child in July, Clogau also released a line of charm beads called Baby steps. Thus, according to representatives of Clogau, once again emphasizing the special, more than a century old, connection between Welsh gold and the British crown.
Exclusive collection of jewelry brand called tree of life (from the English "Tree of Life" - approx.) representing objects made of white gold and diamonds, remains, perhaps, still one of the iconic creations of the last 20 years since its release.
Another addition to the exhibition was the romantic collection Key Notes. This vein-shaped pendant has been given a new lease of life, embellished with delicate weaves of delicate rose gold patterns, making it yet another unrivaled piece of a collection of true works of art.