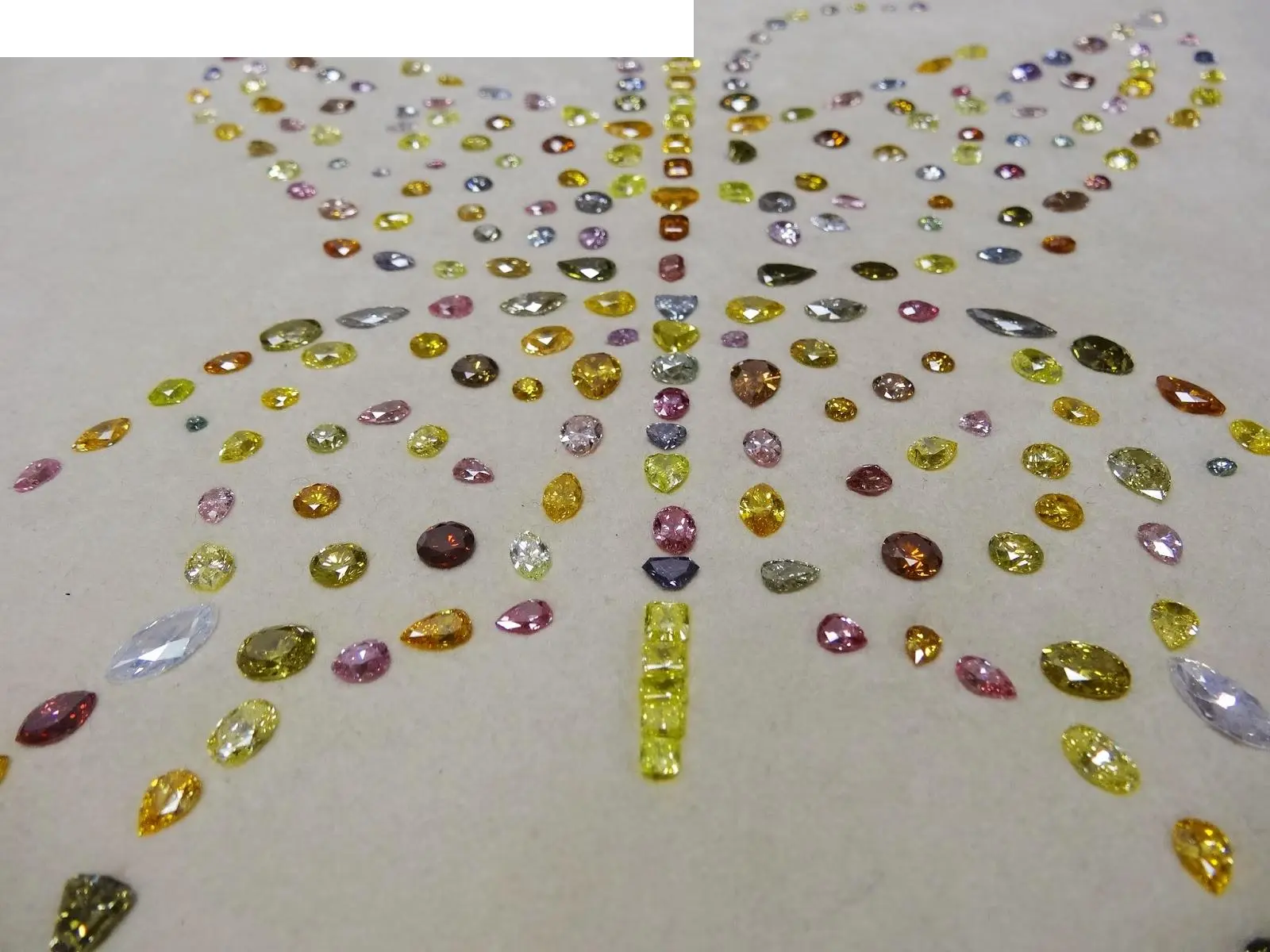 Diamond "Butterfly of the World" will decorate the museum in Los Angeles
Composed of 240 colored diamonds with a total weight of 167 carats Aurora Butterfly of Peace (from English "Butterfly of the World") is the work of a lifetime of its owner and keeper rolled into one, Alan Bronstein, a New York colored diamond expert who spent 12 years selecting stones for this unique composition. The wide range of colors used and the precise arrangement of the gems testify to the complexity and thoughtfulness of the design of the winged ornament.
Bronstein carefully selected each gem and, together with his mentor, Harry Rodman, assembled the image of a butterfly stone by stone. The radiant butterfly has absorbed diamonds from many countries and continents - in its wings there are diamonds from Australia, South Africa, Brazil and Russia.
Initially, the butterfly consisted of 60 diamonds, but Bronstein and Rodman later decided to quadruple the number to create a fuller, more natural and vibrant image. The winged jewel first appeared to the public on December 4 at the Natural History Museum.
"When we received the Butterfly and I opened the box in which the diamonds were sent, my heart immediately began to beat faster and faster!" — wrote Louise Gaillow, assistant museum curator, in her blog entry dedicated to the Butterfly of the World. "Yes, this is a real masterpiece! To be honest, a photograph cannot convey this. Everyone knows how great a diamond looks even on its own. So imagine for a moment that there are as many as 240 of them in front of you, and all of them are of different colors. Moreover, they are located in the shape of a butterfly. It's just incredible!