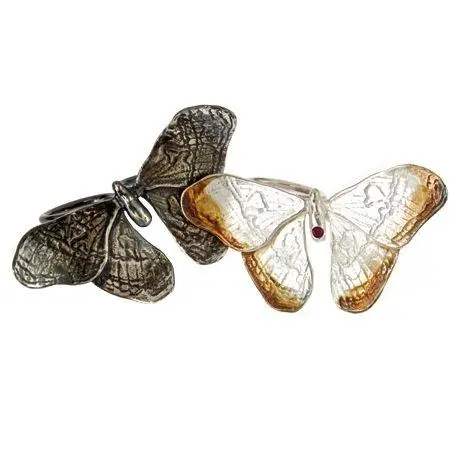 Butterflies and flowers by London jeweler David Morris
World-famous London-based jeweler David Morris celebrated his fiftieth birthday last year, prompting a new spring/summer 2013 collection. Taking a new, slightly playful approach to creating luxurious jewelry, he brought colorful butterflies and vibrant exotic flowers to life with sparkling gemstones.
The new rings from the Butterfly and Palm Collection line sparkle with pink, white and blue diamonds. Each stone in Morris jewelry is renowned for its rich color, characteristics and exceptional quality. Those juicy pale pink and blue diamonds, those dazzling canary yellow stones.
The ruby ​​bracelet is a representative of the new Corsage Collection. The bracelet is adorned with bright flowers located on both sides of the wrist, which in turn are studded with berry-red rubies and diamonds.
The one-of-a-kind "Wildflower" necklace by a true master jeweler who has successfully sold jewelry to major collectors around the world for many years, including Elizabeth Taylor and Queen Noor (Queen of Jordan). Beautiful green emeralds with a total weight of almost 300 carats are amazingly combined with a 50 carat diamond flower.